Pupil Accounting & Auditing
The Menominee County ISD provides training and technical support to all building secretaries, pupil accounting specialists, and administrators in each local district within its jurisdiction. It is the goal of the ISD to ensure that our local districts have up-to-date and accurate information on state-approved auditing forms, legislative changes, reporting requirements, and best practices related to pupil accounting & attendance. The ISD employs a Pupil Accounting Auditor, who is responsible for the desk & field audits of all count day information at both the building & district level for all local districts in the ISD.
Jessica Arkens
Data/Pupil Accounting Coordinator
Pupil Accounting Auditor
(906) 863-5665 x1034
jarkens@mc-isd.org
2023-24 Fall Field Audits will be scheduled with LEAs in December 2023.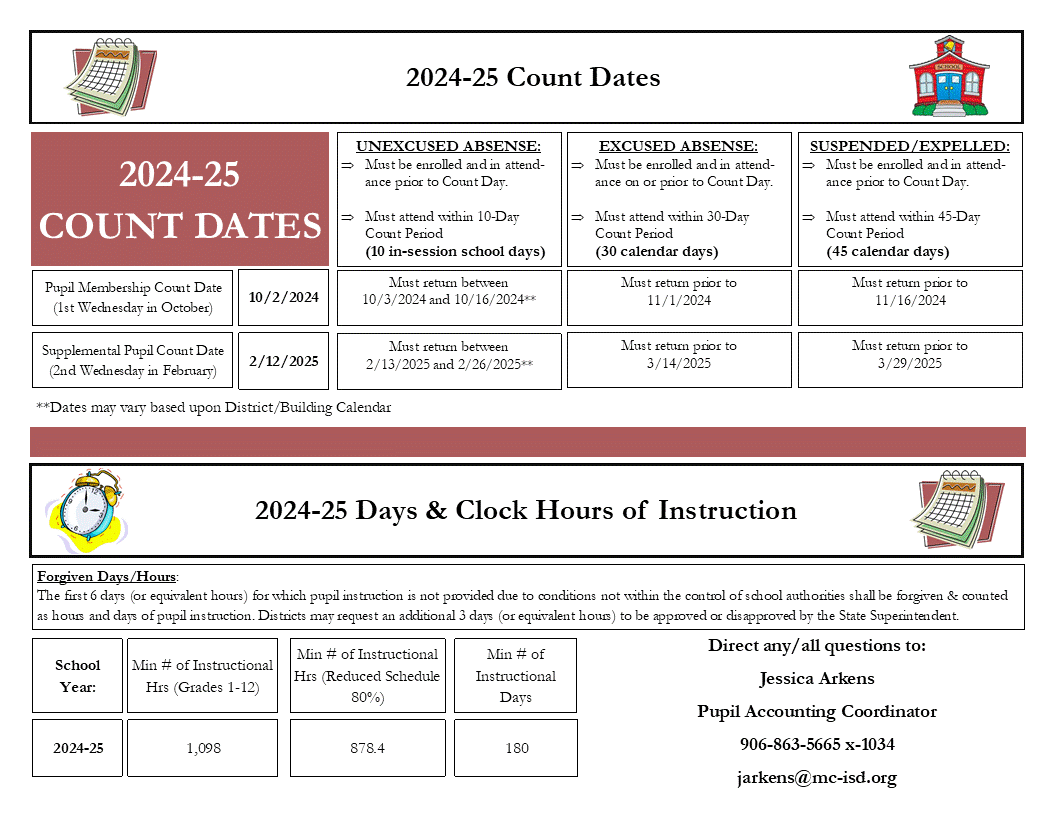 Pupil Accounting Dates
Calendar:

Pupil Accounting

Fall 2023 Audit Window Closes

Calendar:

Pupil Accounting

Spring 2024 MSDS 1st Certification Deadline

Calendar:

Pupil Accounting

Spring 2024 MSDS Re-Certification Deadline

Calendar:

Pupil Accounting

Spring 2024 Audit Forms Due to ISD

Calendar:

Pupil Accounting